Battleground (2014): The Battle for Swervepremacy
 was a virtual PPV event produced by newLegacyinc held on July 19, 2014 (the day BEFORE the actual Battleground). The evil boss Sin Cara did not announce the date of the event for a long time since he was looking for ways to keep the company in his hands. This was the first annual Battleground. It was again sponsored by Chork and other companies were vying to be involved in the advertising. Dirtsheets reported that the original plan was to have Stone Cold Steve Austin go over in the main event after
a comment made by Vince Russo
on Twitter, however this was to be taken with a grain of salt as Sin Cara is known for his last-minute booking decisions.
On the 4th of July, it was confirmed that Battleground would take place at an undisclosed location in Ofrica. Johnny noted on a recent stream that perhaps the hype has blown up expectations too high and he believed the show will be "shit". newWestofrica later interrupted a July 19 (prerecorded?) stream of You Don't Know Jack starring Slip and J22. It was a swerve all along!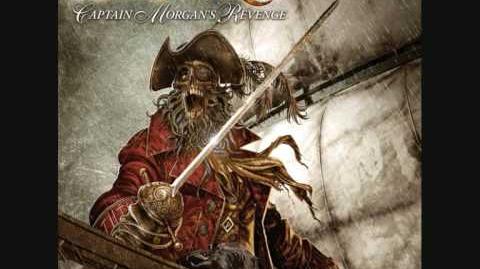 For the first time in history, a match was announced ahead of time. Stone Cold, Hulk Hogan, and Sin Cara would fight on the kick-off show for company control. It is considered West Ofrica's Wrestlemania, and among the attendees was apparently "Starving Child" Steve Austin - one of nL's more famous characters.
Background
Edit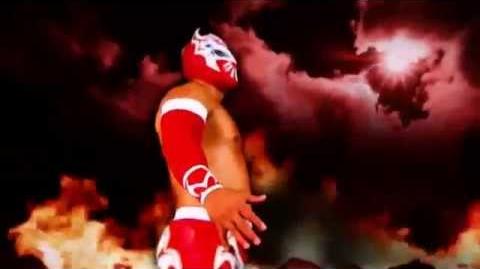 Stone Cold Steve Austin, the leader of the Snaketion of Domination of Debra won the Suuuper (insert Tony Chimel's voice) Money in the Bank with the help of Dusty Rhodes (Jake Roberts was supposed to help him, but fell asleep because he was too drunk). This is after losing everything, including his Million Dollar Chris Hero Batista Memorial Iraqi Championship, which was taken by Edge moments before this match. He then decided to Cash in his SMITB briefcase on Sin Cara, so he can take control of the whole company. But Sin Cara had something up his sleeve - he booked the match with Santino Marella as the special enforcer, who ultimately joined the Carabinet by interfering, and Hulk Hogan as the special guest referee. Santino returned to the Snaketion by the end. In the final moments of the match, the whole world was shocked as Hogan leg-dropped Sin Cara and refused to count Steve Austin's pin. Thus he revealed himself to be the 3rd man of the New West Ofrica, and possibly the man behind the technical difficulties Payback suffered. The match for ownership was decided to end in a no contest and who the real GM would be is still in question.
The conclusion left the nL universe picking sides as the power struggle had grown into a divide between three big stables: the Snaketion, the newWestofrica, and the Carabinet.
Match Card
Edit
No.

Match

Stipulation

Notes

Kick-Off
Steve Austin/K. Malik Shabazz Austin def. Hulk Hogan & Sin Cara w/special guest referee The Late, Great Khali

Extreme Rules Triple Threat w/Special Referee; Winner gets ownership of the WWE

This match is for total control of the company; the referee will be the new owner if it is a no-contest.
Connection problems. Is it the newWestofrica?
Khali was taken out by the knees and died, but then suddenly returned from the dead! He was supposedly revived by Pap E Shango.
Steve Austin came out really pumped, and even spoke Khali language.
Khali is THE New York Giant, the most New York of them all. Can he even count to three?
Will the ref join the winning stable's side?
There's no way the ring is just grass and dirt.
The West Ofricans are going crazy for their hometown hero Hogan - they just got Mr. Nanny on VHS over there.
Khali nipple cam.
Previously, this match had a trillion notes.
Steve Austin got really fat, thus explaining why he's wearing a shirt.
Snakes don't have Knees!!!
Sin Cara was caught in an embarrassing position with Hogan. AYE PAPI!
Austin believes it's Debra under that Sin Cara mask.
THE SNAKETION!!!! THE SNAKETION!! THE SNAKETION!!
The Ofrica Screwjob?
Has Khali been snake-charmed by the Snaketion!?
Khail's new name is the Punjabi Python.

1
DeGeneration-Mex (Alberto Del Rio & Shawn Michaels) w/ Mexyco def. One Night in Bollywood (Jinder Mahal & Syxx-Pac) (c)

Bret Hart was scheduled to defend the BIG SHITTY CANADA but issues arose - he used Creative Control.
Bret was also supposed to be in the tag team match; he would have starred in his 3rd tag team match, each time with a different partner.
Jinder's allegedly pledged allegiance to the Snaketion, what a kiss ass.
Mex-Pac has the cars, he likes to drive them.
OH, YOU DIDN'T KNOWWW, PERRO?.....YO ASS BETTA CALL someBODYYYYY
Ricardo is the new Chyna.
Alberto Del Rio has changed his name to Mex-Pac.
PERRO!
Shawn Michaels life changed again when he met Mex-Pac. He's currently in a love triangle with him & Ricardo.
Shawn Michael's mullet is so intense, Dino thought he was Juvi.
So many high spots...
One Night in Bollywood work like a well oiled machine, while DMEX lacks chemistry.
"It Doesn't Matter What their Name Is" has the Tag Team MITB briefcase, waiting to cash in at a later date.

2

John Big John Studd def. "Lionheart" John B. L, "The White Knight" John Cena, & "Big Johnny Cool' Jiesel 

The Intercontinental Championship has been vacated due to CM Punk's walk out.
The IC Title has been renamed to the InterJohntinental Championship.
John Layfield has a talking car?!
JBL also drove his limo all the way from NYC to Ofrica. Must have been expensive.
PUT HIM IN A BEARHUG!
Jiesel breaking all the rules.
Michael Cole keeps spoiling the damn match.
Whoever holds the InterJohntinental Championship automatically has to change his name to John.

3
AJohn Big John Studd Lee (c) vs. Lita vs. Summer Rae vs. Natalya

Lita sucked Johnny's cock backstage before the match.
AJ Brooks changed her name to AJohn Big John Studd after leaving CM Punk
Natalya shit herself heading down the ramp before the match.
Summer Rae is such a dork.
Who ever disconnects last wins the title.
Due to complications the title has been vacated.. see below.

4
Kaitlynn def. Stephanie McMahon, Summer Queef, & Nike Bella

Nikki has been sponsered by Nike, and has changed her first name to Nike.
JUST DO ITTTTTT!!!!
We're pressed for time, here.
Summer Rae is now the Geek Goddess.
Stephanie grew up backstage.
Kaitlynn comes out of retirement for the second consectutive time, officially making her the Brett Favre of nL-WWE.
Nike Bella is insulting the Ofrican fans who aren't wearing Nike's.
Michael Cole is wearing socks and sandals.
Brie Bella is now sponsored by ADIDAS, which has now made Brie's new name to be Abridas Bella.
Nike Bella has declared war on that NEEEEERD Summer Rae for not wearing the new Nike 22s.

5
"The Viper" Randy Orton def. Scott Steiner (c), Edge (c), "The Semen Demon" Kane, Mike "The Jiz'" Big John Studd, & Batista

Orton is the young rattler of the Snaketion, making his nL debut. It was also Miz's first appearance, hoping to be victorious for his father, Big John Studd.
Scott Steiner is furious because he couldn't use real cocaine for his entrance, and went on a tantrum during said entrance, by mocking Dusty "Rocky" Rhodes.
If Batista wins the Memorial part will be changed to Appreciation, but if he loses he dies.
The sickest RKO-out-of-nowhere ever seen.
KANE JUST SPEARED RANDY ORTON THROUGH THE CEMENT BARRICADE!
Edge wrestled this match WITH A BROKEN FREAKIN NECK!
Orton and Kane apparently hate each other, which resulted in Orton RKOing Kane off the ladder, with Batista caught in the impact.
Orton shat in Kane's mask, which he thought was a Diva's bag.
The Miz is shoot retarded. Similar to Edge and Virgil. Hell, why can't we just put those three in a stable and call them The Rated R-Tards? Book it, Austin.
Steiner belly-to belly suplexes Randy on the ladder, turning Randy into a legitimate snake.
The Rattlesnake brings the D.U.M.B. back home to the Snaketion of Domination of Debra.

6
Perfect Buns ("Cotton Eyed' Joe Hennig & "The Walking Condom" King Kong Bundy) def. Latino Heath (Heath "Big Clem' Slater & "Uncle" Eddie Guerrero) w/ special guest referee Triple H

Despite teaming with Hennig, Bundy is not affiliated with the New West Ofrica, as he is too dedicated to scoop slams.
Eddie Guererro is either Canadian or in WCW, based on his attire.
Heath is now Clem Guerrero, teaming with his uncle Eddie.
Multiple rules were broken in this match, as Triple H was too busy thinking about burials.
Bundy Scoops Count: 12
Hulk Hogan has kicked "Cotton-Eyed" Joe Hennig out of the nWo for trying to recruit Triple H and Bundy!

7
Jew BlackIntyre (Drew McIntyre, Goldberg, & Darren Young) def. The 3 McMahon Band (Big Show, Virgil, & Mr. McMahon)

The team that wins officially becomes the new 3MB, i.e. a trios title.
Stone Cold almost booked Big Show twice in the same match.
Everybody better get ready for Virgil!
CPU Vince kept attacking his own teammates.
Darren doesn't know what he's doing either, as he keeps posing instead of helping his team.
The saltiest match in the history of nLWWE.
"VINCE. DO SOMETHING!!!"
Mr. McMahon fucked over the 3 McMahon Band.

Main Event
"The World's Strongest Ofrican" Mark Henry def. Butt "Shitman" Fart (c), Dusty Rhodes, Ricky "The Shitty Charizard" Dreamboat w/ special guest referee David Otunga

Bo Dallas has been announced as the newest Paul Heyman guy, but his debut was put off until Summerslam. He's stuck on a flight in Bolivia.
Austin thought the original line-up was shit, so he changed it.
Titus O'Neil got kicked out of the match for sending dick pics to Steve Austin.
DAVID OTUNGA IS MAKING THE CAGE LEVITATE!!!
David Otunga is actually Bo Dallas (David Botunga).
MARK HENRY IS THE NEWEST MEMBER OF THE NWO!
Somebody gonna get they ass licked.
Dreamboat piledrove Hart through the top of the cell and nearly broke his neck!
Dusty Rhodes murdered David Otunga.
In arguably the coolest spot of the entire match, Butt Fart suplexed Mark Henry through the roof the cell, causing Henry to fall on the groggy Dusty Rhodes. This spot has been unofficially dubbed "Chocolate Drop 2.0".
Butt Fart punches Otunga, causing him to fall through the hole in the cell as well.
Dusty Rhodes could not break up the pin because he was on drugs.
Mark Henry has renamed the belt the BIG SPLITTY WIG!
THE NWO NOW HAS THE WORLD TITLE!
What will owner Austin and the Snaketion have to say in opposition?!
Dolphin's Predictions
Edit
Hulk Hogan wins control of the company for the New West Ofrica. (MY SOURCES LIED TO ME GOD DAMMIT GET THE ASPIRIN.)
DeGeneration-Mex win the Tag Championships.
John Big John Studd Wins the Inter-John-tinental Title.
Summer Rae wins the Divas HOF title (GOD DAMN SOURCES LIED TO ME PIECES OF HUMAN GARBAGE)
Mike 'The Jiz' Big John Studd wins the Million Dollar Chris Hero Batista Memorial Mexican Iraqi Championship/The D.U.M.B. (MY SOURCES FUCKED ME OVER AGAIN I SWEAR TO GOD)
Latino Heath wins #1 Contenders Tag Team Match (FUCK MY SOURCES I'M DONE WITH THIS FUCKING SHOW)
Jew BlackIntyre wins the Three Man Band Championship.
Ricky 'The Shitty Charizard' Dreamboat wins the Big Shitty Canada Championship. (FUCK ME IN THE ASS)
Reception
Edit
Battleground was arguably the most highly anticipated event of the year, as there were literally dozens of posters made for the PPV. And Johnny was constantly bugged on Twitter about it. The stream had, at one point, over a 1,000 viewers, so that's pretty remarkable, I guess.
The official attendance for Battleground was not taken, but we do know that the crowd was a bunch of deprived Ofricans who don't even have a library, apparently. Either way, the event had a reasonable turnout. However, nLWWE Superstar Heath Slater said the following about the Ofrican crowd: "Me, and muh Uncle Eddie have wrestled in bango hauls louder than that craphole of a place. You could literally hear Uncle Eddie gasping for air at point in his match, even in da nosebleed seats! A'hyuck!". Despite their leader, Hulk Hogan, losing the kick off match, the people of West Ofrica decided not to riot or boycott the show, because "it would probably be better than the actual show".
Popular nLWWE Superstar Daniel Bryan still hasn't debuted yet for the company, much to the dismay of the nLWWE Universe. In a recent interview with PWIinsider, Bryan said: "I feel like Sin Cara never booked me because I was never near him backstage when he booked his matches, so [Sin Cara] couldn't point at me. I think Stone Cold legitimatley forgot I existed, so that may be why I wasn't booked [at Battleground]. Hopefully the changes in management will help me get booked."
The event generated mostly positive reviews from fans and critics alike, stating that gimmick matches and high spots were the reason behind the event's success. Mark Madden was at the event live, but all he did was complain about inconsistent booking and a lack of AJ Lee-Brooks. He has an ab fetish for some reason. Dave Meltzer also attended the PPV, and wrote a much more professional report on it. Meltzer said "This event was well executed, but the spot of the Austin/Hogan/Cara match was way too early, but the actual main event made up for it". Meltzer then went on to give each match a 4 star rating.