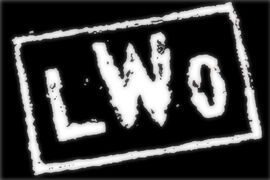 Lex World Order (stylized as L.W.O) is a stable created by newLEGACYinc on November 30, 2013 during Wresltemania XXX, consisting of just Alberto Del Rio, with his manager and ring announcer Ricardo Rodriguez.
Vince Russo wanted to to inject a lethal dose of poison, but since Scott Hall is in the Wolfpac and Kevin Nash is in the New York Giants, he decided on the L.W.O. Because of Los Matadores not wanting to join Del Rio, they got Gabriel to join, and to change his attire to match the L.W.O. This was received well by Vince McMahon who gave Gabirel a push.
WWE (2013-present)
Edit
Gabriel went on to win the Royal Rumble Match. Everyone was surprised at him winning because his entire arsenal of moves are either aeriel or springboard moves. He cement his spot in the Main Event of Wrestlemania XXX against Zack Ryder for the Undisputed WWE Championship, but because GM Sin Cara liked Edge vs Del Rio at Wresltemania XXVII, he added them in to the match. At Wresltemania XXX, Ricardo Rodriguez didn't introduce Justin Gabriel, and when introducing Alberto Del Rio, he put on a Howard Finkel impression. Neither of the 2 worked together in the match, because they both wanted the title and their mentor Eddie Guerrero showed them that stabbing your familia in the back is how you win championships. Edge went on to win the match, pinning Alberto Del Rio.
Justin Gabriel at one point had left the LWO before the Extreme Rules Pay-Per-View
In wrestling
Edit
Alberto Del Rio's finishing moves
Justin Gabriel's finishing moves
Managers
Championships and accomplishments
Edit
World Wrestling Entertainment