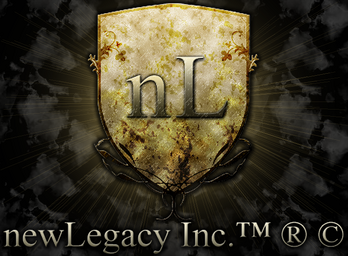 WELCOME BOYS (and girls), and fellow members of the Dark Order.
Like pro wrestling? Video games? Pro wrestling video games? Tee-hee's and/or giggles? Terrible puns and jokes made in bad taste? DICKWHALES? If so, this is the wiki for you!
The Squads: Edit
Johnny Blud (our fearless leader/Blind Jesus/Rosemary's Greatest Rival/Stevie Richards' fellow Philadelphian. Bros with The Godfather. Loves the Overdrive, fears toilets and shits in bathtubs. Member of the Dark Order)
"Mr 7351" Slip Q. Slippington (AKA Dane Cook AKA Man Called The Wedding Stinger AKA Whackysting AKA nL Slip AKA Thrasher Rodriguez AKA Mike Borga AKA Dan "The Man" Buchanan AKA Major Jimmy AKA renowned flat earther Slip Gordon AKA "The Slippery One" according to Rosemary according to the link right here. R.I.P killed by Crimson in Wrestling Revolution, was resurrected by Rosemary afterwards, once again died courtesy of Brock Lesnar, and resurrected yet again. Member of the Dark Order)
"Lootenant" LT Dangerous (A British gentleman with giant teeth who likes to dance, and is incredibly dangerous. It's also unconfirmed if the LT in his name stands for Lawrence Taylor. Member of the Dark Order)
50 Foot Blake (The Russo-approved Jabroni who's from Texas and is 50 foot tall. Bros with The Godfather. Member of the Dark Order)
duel (3MBTeam) (AKA nL Duel, the "funny" Australian who likes anime and Edge. Also makes very weird Royal Rumbles for Rumblethons. Currently trying to avenge Slip's death. The real leader of nL. Member of the Dark Order)
Homer (3MBTeam) (the black guy who's named after a famous cartoon character, and hates Daniel Bryan. Also a football coach)
"The Big Dawg" Jericho222 (3MBTeam) (THE BIG DOG!!! Has his own wrestling league ya know. Member of the Dark Order)
"The Chocolate Bomber" Yebba Htial (AKA Chad AKA Dirk Fox, the quiet Canadian one who wins at everything, and gets milk in bags. Member of the Dark Order)
Dino Winwood (Also has his own wrestling league. The impersonator and Paul Heyman guy. Member of the Dark Order)
Sprite (loves memes and Curtis Axel, made a crazy ass wrestling game spreadsheet with Reiki. Member of the Dark Order)
Adam (awesome anti depression charity man! Also Australian. Host of the cozy stream and Mario Kart hours. Doesn't have a Twitter. Member of the Dark Order)
Special Appearances by: Edit
Real Fake Wrestling People:
Other channels associated with NewLEGACYinc Edit
Former membersEdit
Thrasher (December 21st, 2014 - December 21st, 2014)
All This CONTENT
Edit
Latest activity
Edit
Community content is available under
CC-BY-SA
unless otherwise noted.